Can I share a secret with you?
Lately I've been feeling a bit of hostility towards blogging.
Maybe it's because I got back from vacation and haven't felt like writing much. Maybe it's because I feel like I can be doing different things with my time.
Normally, I like blogging, but lately… oh lately I have not. I'm sure you go through this from time to time too.
So in honor of my not feeling so awesome about blogging, here's a list of the 10 things I hate about blogging.
10. Frequency
The first thing I hate about blogging is that in order to get any sort of attention, you have to blog consistently.
Whatever happened to "If you don't have anything good to say, don't say it all"
To be honest, there are a million other things I could be doing that's way better than churning out at minimum 5 blog posts a week (which is why I don't blog 5 times a week). What's worse, is if you want to be "taken seriously" as a blogger, that's the minimum.
But what does this do really? It encourages people to crank out more half baked thoughts than fully developed ideas. Which creates a lot of noise and clutter, which makes it harder to find the stuff worth reading.
Yes it's statistically proven that you get less when you blog less, but what if instead of trying to game Google into thinking you know what you're talking about by cranking out a ton of shit content, we all take a break for a little bit and focus on being exceptional
9. Same stupid voice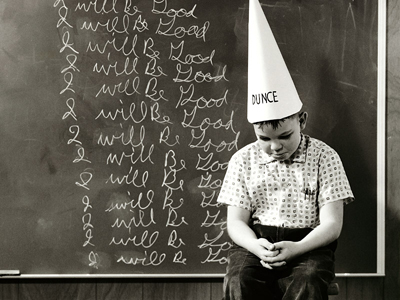 Now this might not be the same in other spaces, but in the internet marketing space especially, everyone talks with the same stupid happy go lucky voice.
Why?
Because it's safe? Because they're concerned with doing it right?
What's the point? Why be safe? Why not take risks? Challenge yourself to not sound like everyone else.
Sure that voice might work for one person. But it's their voice, don't mimic it.
Stop trying to use someone else's words, expecting to get someone else's results. By not developing your own character you may never realize your full potential.
If all you're doing is what everyone else tells you to do, and saying what everyone tells you to say, how the hell are you supposed to discover anything new?
8. Finding Things To Talk About
This is sort of a by-product of the frequency topic.
If you're expected to write all the time, coming up with blog topic ideas can be a huge pain in the ass. Which is why it's one of the things I hate about blogging.
Yes there's news happening all the time. Sure there's a million things we could cover. But sometimes, I just don't have any blogging inspiration to spare.
I don't want to write about every time Chris Brogan farts.
And I'm pretty sure you don't want to read it.
7. Theme Issues
Maybe this is my own ignorance, but I don't know code.
I also know that my theme doesn't make it easy to change things. Now that's going to be changed soon as I just had a custom theme made for me by Andrew Norcross but as of the time of this writing, I'm pretty limited to what my theme will let me do.
At the moment, something broken in my theme, not allowing me to update the plugins. Also I don't know how 90% of the stuff works. So when I read anything on making your design better, and I don't know how to make those tweaks to my own website, I want to throw my monitor against the wall… or just realize that I'm not that awesome. Either way, it's not a great feeling.
I know that's kinda my fault, but I got into blogging so I could write, not so I could become an amateur web developer.
6. Research
I like my opinions to be based on well researched facts. Because of that, I like to think I'm more informed than the average blogger.
For example, while we've been seeing a rise in applications like Farmville and Texas Holdem Poker, shows like All My Children, As The World Turns, and Guiding Light have been canceled because advertisers aren't seeing as good of a return on their dollars. Also while Kindle sales and iBook sales are on the rise, bookstores like Borders are filing Chapter 11. Yet independent bookstores like Liberty Bay Books in Poulsbo, Washington are thriving due to their participation in social media. In other words "the internet is killing those who refuse to adapt"
When I'm guest blogging, I'll spend anywhere between 16-40 hours researching a post, just to make sure they know I'm guest blogging like a professional.
But I'll be damned if it doesn't take a lot to keep up with all of it.
And because of all the noise people make from posting a million times a week, it can make it really difficult to find actual research instead of more people's opinions.
5. Promotion
Like it, Digg it, Stumble it, Tweet it, Share on Linkedin, Share it on Forums AHHHHHHH!
There is a good reason this is at the beginning of the Top 5 things I hate about blogging. In order to get anywhere you have to be really active in multiple online communities.
Problem is, the more time you spend promoting your blog, the less time you have to spend doing what's the most important, writing!
4. Being likable
Sometimes, I'm just don't want to be. I have bad days. Sometimes, I don't want to be likeable. I get heated about stuff that nobody else would agree with. And I don't share it…
Why?
I know it only takes a single line of text sometimes to make the whole house of cards come crashing down. I'm just as scared as everyone else, I'll admit.
I haven't spent a ton of time overcoming fears, and maybe that will change someday. But sometimes my opinions conflict with the entire world it would seem, and when that happens, I don't always want to share.
Shame on me I know, but being concerned with being likable is legit.
3. Selling Stuff
I'll be honest, I hate the product creation process.
I hate making slides. I hate formatting ebooks. I hate making a big to-do and having to stand right in the spotlight just to sell an information product.
I much prefer to work one on one with people. Products can quickly become outdated, but good advice can last a long, long time.
2. Trolls
Everyone has an opinion.
And I'm more than happy to hear all sides of an argument.
But Trolls, they're another story. Trolls should just die.
The End.
1.Everyone Else's Garbage
This kind of ties in to the same stupid voice…
Why is it that when someone at the top of the field makes a point, everyone else feels it necessary to say THE SAME EXACT THING in their own voice?
There's a difference between adding to the conversation, or exploring another side of the same topic.
But when you literally copy and paste someone else's article, then go through and change it line by line (mostly) to make it sound more you, it's garbage.
It doesn't add to anything, it's not content development, it doesn't make anyone any better, it's just written masturbation.
Now I'll admit, I publish some trash. But I also exercise some editorial precautions before releasing every thought into the world.
Some stuff you need to say just to say it sure. But not absolutely everything needs to be shared. Especially if it's been said before.
0. (Bonus Gripe) Begging for comments
Getting people to interact is hard. And I'm not going to beg, if you agree with this in any way leave a comment. If you liked it, share it.
I'd love to know what you hate about blogging.