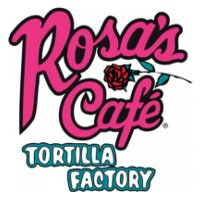 Rosa's Cafe
With Rosa's, we've designed an online strategy keeps people buzzing on a daily basis. With over 100+ interactions daily, constant contact through various channels keeps the brand top of mind.
This personalized contact has fostered a community that actively interacts with the brand and enthusiastically promotes the brand on a daily basis.
We continue to find new ways to engage people and raise brand awareness. (click to find Rosa's on Facebook)
(Case studies coming soon)

Kent Dean (Director of Field Marketing) says:"While I've had the opportunity to meet and work with a number of Online Marketing Consultants over the years, few have shown the level of expertise that I've found with Thomas. In particular, his social media acumen is unrivaled. Thomas's work and recommendations for Rosa's Cafe in the social media space have been invaluable, and are foundational to the success we have seen."
Miss Cayce's Christmas Store & More
Miss Cayce's is the newest addition to my client's list, and I'm thrilled to be working with them. Well established offline for 25 years, Miss Cayce's have made their mark as the "Holiday Decorating Authority"
I was flattered when they reached out to me to establish their online credibility.
We're still in the preliminary stages of our strategy, but already they have seen some incredible results, and it only looks like it's going to get better!