When talking about Facebook with most people, one of the most common questions is "How do I stand out in my fans News Feed"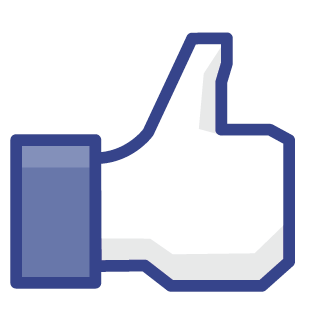 The first thing I always recommend is spend a little money on Facebook Ads. Being able to control "who" is coming to your page, gives you a much better insight to the interests of the people on your page. And when you know what people like, there are a number of things you can do to appeal to those interests.
This article is going to focus on different ways you can use Photos to quickly stand out and command attention in the busy Facebook News Feed.
Let's look at the different ways to use Photos on Facebook
Photos are one of the oldest methods of marketing, and yet one of the most underutilized on Facebook. Because of the interactive nature of the Facebook Photos product, many are missing a huge opportunity for engagement. Hopefully by the time you're done with this article, you'll have plenty of ideas that you can use for your own purposes.
Recipes
One of the easiest things you can do using Photos is to create an album for recipes.
This is how the album would appear in your Fans News Feed
This is how the individual Photo Page would look
Of course, recipes don't have to be limited to food, you can use this tactic in a variety of ways, such as "recipe for landing pages that convert s quickly", "recipe for bathing a happy animal" or "recipe for Facebook ads people can't help but click"
Step by Step Instructions
Like recipes, but a little more detailed. Using Facebook's Photo Albums, you can create step by step instructions for just about any project.
The great part about using albums this way is that you can get feedback on individual steps. This makes it really easy to address any questions or issues if someone is having a problem with one of the steps.
Here's a real world example from my Page
And a few other examples
The most important piece is that you use tutorials like this to be useful.
If the album is useful,  people viewing it will almost magically find the "share" link located under the album. Encourage them to click this button and share the album with their peers.
Handwritten content
This example was originally just for the musicians to upload scans of their lyrics (and include a link to download music), but after a little more thought, something had dawned on me: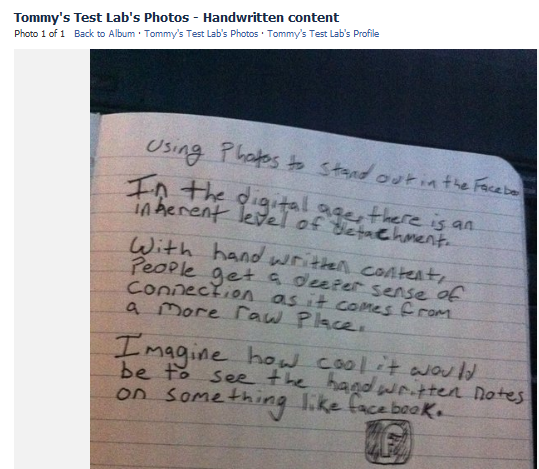 We can use handwritten content to add a more human element to our business on Facebook. The platform is designed to be uniform. Handwritten content draws people in. It lets them know that there is a human being on the other side of the computer screen.
Here's a real world example from one of my clients
Of course handwritten lyrics are still really cool :-)
(if you're using photos to promote content in other places online, always include a link in the photo description)
"This" vs "That"
Because Facebook allows three thumbnails for each photo album in the News Feed, you can create an album to promote a "This" vs. "That" post.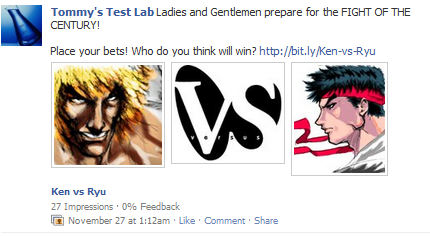 While the example above is for video game characters, you can use this application of Photos for any "This" vs "That" concept like "Facebook ads" vs "Google Ads", "Fan Page" vs "Groups", "Seo" vs "Social Media…" the list goes on and on…
Interactive Storytelling
Because of the ability to organize photos into albums, you can use the album as a visual storytelling medium. One example of this is to insert the pages of a magazine or comic book: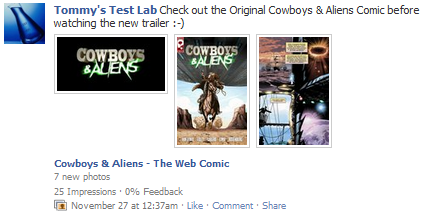 You can also use Albums to archive slides from presentations. However I would recommend using the Slideshare app to do presentations on your Page.
This is an excerpt from My Ebook "Hack The News Feed"
Using images for marketing purposes is as old as marketing itself. These are only a few ways you can use Facebook Photos to stand out in the News Feed.
Hack the News Feed gives you 4 additional ways that you can stand out in the News Feed and get more interaction.
More interaction = More sales.