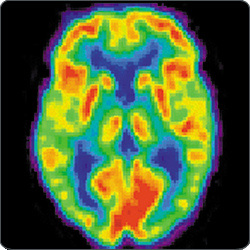 If you're in business (if you're reading this blog I assume you are) one of the best things you can do for your business is to form a mastermind group.
It's one of the best kept secrets of self made millionaires like Andrew Carnegie, who had 50 men around at all times with the sheer purpose of figuring out how he could be more useful.
What is a mastermind group?
You might not even realize you have one. But if there's a group of people you ask questions, and formulate game plans with, you're on the right track.
It is what happens when two or more people creatively solve problems together. The "mastermind" is the perfect synergy of individual thoughts and processes come together to achieve a definite goal.
But sometimes, finding the right people to be in your group can be difficult. If someone is lazy, has little to contribute, or doesn't show up regularly, it can be difficult to find a groove, and therefore the "mastermind" is stifled and never really comes to life.
Recently, I started a conversation with Larry Keltto of thesoloprenuerlife.com . That conversation led to our own mastermind which has led to him creating a 10 week course that will help alleviate many of the problems when creating your own group.









This conversation led Larry to create a fairly comprehensive 10 week program for smart entrepreneurs looking to get their ideas off the ground. The course is titled "From Idea to Market in 10 weeks". The course includes  live one on one chats, guest speakers (myself included) and forums for all participants to continue the conversation after the weekly session is over.
The selection process is going to be tight, there will only be 2 groups of 10 people, so you can guarantee that you'll be getting some very focused one on one attention from others who are also interested in bettering their own blogging endeavors. Click the link for more information on "From Idea to Market in 10 Weeks"
How about you? Are you part of a mastermind group?
Share how it's working for you in the comments below!