In about Ten weeks or so, I'm going to be a new father!
That's pretty intense.
I have to be honest I'm really stoked about it. I'm really looking forward to our new arrival. It's really a big reason why you're seeing a lot more of me now than you were before because it's a lot to get prepared for.
What you don't really expect is the amount of preparedness that you have to have being a new father. It's not magic, and it doesn't happen overnight. Between preparing the space and getting the diapers and everything else.
That sort of preparation is kind of what it's like to set up an online marketing strategy… but I don't want to get too much into that because this is about the baby.
One thing I've noticed in myself though is the amount of drive that has come from being a new father. For instance, in just 6 months I've gone from scrapping change together to buy a $0.50 starcrunch to being able to support myself and my girlfriend and we're comfortable bringing a new life into our life style.
One of the main reasons for launching this blog was to create another source of sustainable income while we are in the beginning stages of having a newborn :-) (so please start clicking ads the ads and buying the products… or at least share with people who might :-)
The closer we get to the due date, the more similarities I find between getting prepared to be a new father and launching a strategy. The major difference is you can't draw parenting strategies on a white board ;-)
Though if you're Mike Davenport you can create a Thought illustration on the subject.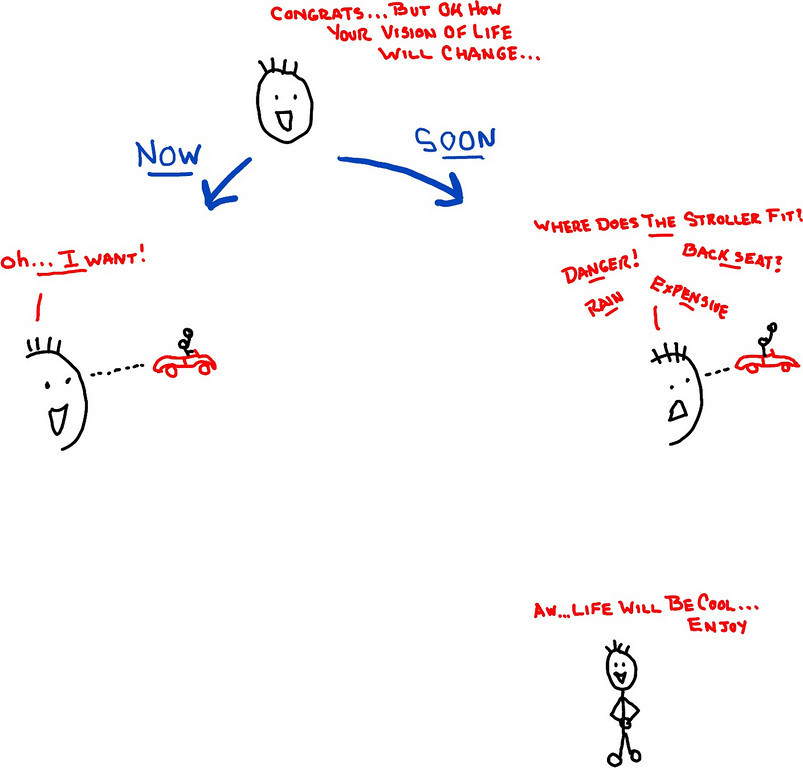 Thanks Mike!