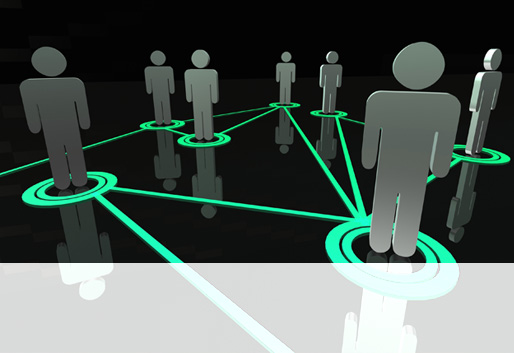 Every week I participate in a mastermind group, where 5 or 6 individuals get together and talk about the ups and downs of running their own business online.
Over the past few weeks, one of the members of the group, Dilan and I have been staying on the call after the weekly session is over so we can chat more about personal branding, as he is getting ready to launch his own consulting service.
Where we are similar in age and my primary income comes from consulting, I really don't mind sharing my approach to online marketing and the things that I'm doing with my personal brand.
I'd like to share with you an exchange Dilan and I had over e-mail as I think it relates to one of the most important aspect of personal branding.
Dilan's Question
Tommy-
Since our last conversation, I believe we both had some things to think about (bet Core Influence had you going)… and I think when we first started this mastermind group–we were the least connected two of the group.
Now that we know more about each other, we have these great discussions. Anyhow, when we last talked, I mentioned how your personal branding is coming together nicely.
You said that you had some experience in it and had studied it more in-depth. My question is – what is your take on what it means to sell yourself specifically? What's the quickie on effective, powerful personal selling? I wanted to know your insight on what it is, and how to do it. I know why it's important, just wanted to know what's the key insight on selling yourself. Take care man…
—
To creating value for you, your business, and the people-
Dilan
My answer
I agree, I always feel really good after talking with you.
On personal branding, The only thing that I think I can really say is this:
Decide what you believe in, live like you mean it.
One thing that I've realized very quickly is that 90% of our online identity's are made up of image and text. Because of that, it's very easy to state who you are, what you're about, and what you do. As long as you do it in a way that is compelling, and congruent with what you actually believe in, it will work over time.
The bad news is, I don't believe in it being a quick process.
It's a little different for everyone, that's for certain, and for some it can happen quickly, but for the most part, quick success is all smoke and mirrors. Most people who seem like an overnight success have been at it for years, it only looks like they're popular once you catch on because everyone else you knew told you to check them out.
From what I've seen, it's broken down into two sectors.
First being what I've already mentioned, Deciding what you believe in, living like you mean it.
Second being building out a strategic network. What I mean by this is finding the people who are most likely to want to talk to you about, well, you.
For me personally, I've spent over a year developing my approach to online marketing.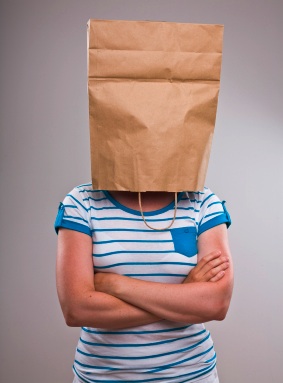 I had a base in SEO but that was it. I quickly learned many different aspects of online marketing, not because it was something that was fun for me to dabble with, but because I had to eat. You already know this, but to the rest of the world if you know one thing about computers, you must know everything.
I didn't actually know what I was doing, but if someone asked if I knew something, I'd said yes, crash course the information until I could regurgitate the information back convincingly enough to get paid. I wasn't lying, lying is when you don't deliver on what you said you would do. Instead, I was getting paid to learn.
There was something that was tiring about having to scrape together 50 cents to buy a starcrunch, no exaggeration. But, eventually it got to the point where I dabbled enough in so many different aspects, that I saw how the pieces fit together, and how everything re-enforced each other.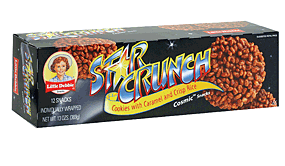 Flash forward a year and a half later, and this is where you meet me.
Which is where you see me practicing the second point of building a strategic network.
Not to sound arrogant, but that you're comfortable sending this email asking this question is part of my reason for being in this particular mastermind group. Did I know that you were going to ask this specific question? No, of course not. But did I put myself in a position where I'd be in a group of people that I could offer consistent insight to? Absolutely. It's only an added bonus that there are so many other great things going on that it's not totally one sided. I feel like I learn a lot from everyone in the group.
So what does that do? Well… Diana has asked for my help in an ongoing project, you've sent me this email, and Lauchlan has offered his help for launching my e-book. Meanwhile, there are a handful of people who retweet my blog posts, join my fan page, and otherwise promote my shit.
It's not quick, but it is snowballing. And it's not at all unintentional. (but shhhh don't tell anyone ;-)
My two cents on what you can do?
Once you know who your brand is, I recommend making a character out of it, just so you have the ability to shut it off, is to test drive that character in groups of people who you know could benefit from having that character in their network.
Where you're looking to bridge the gap between offline and online advertising, I would say that you should probably know people who are specialize in both. Get your name out there to a firm that specializes in offline stuff and subtly give them your thoughts on how certain things they're doing can work online, and do the reverse for online marketing firms.
A lot of online marketers like to bash offline marketing. Hang out where they hang, and agree with them to a point, but remind them of the ways that offline still does work and how an integrated approach is far more effective. Use your words to get people intrigued.
It's all about creating webs. once you've brought a handful of people into that web, they'll start bringing in more for you.
And that I think is the foundation for it all.