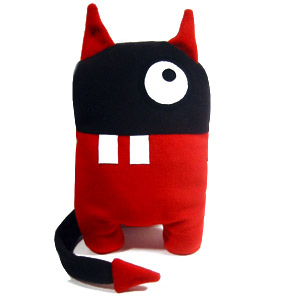 This past Friday, a post in the Third Tribe forums caught my attention.
Stanford Smith of PushingSocial.com encouraged people to start overcoming fears and write their Boogy man post. Stanford says:
Although you may not want to admit it there is something that scares you.   It has tremendous power over you and effects every part of your life.  It prods you to make the safe choice in your relationships, your career, friendships, and even your blog.
Overcoming fears… Here goes nothing…
The biggest thing I'm afraid of is that what I tell my clients to do will work for them, but won't work for me. I know that I'm able to talk a big game, and even know how to execute.
But will it really work for me?
I'm afraid that when I become a new father, I won't be able to rely on the business that I've built over the past year to provide for my family. That one day I'll have to put myself in the position to be fired over a pair of pants again, or even worse, have such a focused perseverance that I'll put both my partner and my child in danger by struggling to make it work while the ship is clearly sinking.
I'm afraid that I'll forever doomed to be an unknown.
Or that I'm wasting my time.
I'm afraid that this post will be seen as a cry for attention.
And no one will care, even if it is.
I'm scared that no one will take me seriously.
One day all of the work that I've put in, the monster in the closet will tap me on the shoulder, say "just kidding", punch me in the face and run away with my career.
My clients are great. I couldn't ask for better clients.
I'm scared that one day they'll turn. That at any moment they'll call me up and say:
"It's over."
I struggle with overcoming fears that I don't really know 14 disciplines of online marketing. And that you think my website sucks.
I'm afraid the monster in the closet is actually my own brand character and it turns out you don't like him. Somehow you'll rally together and find a way to ban him from the internet.
I'm scared that one day you'll think I have no idea on how to be useful.
At any moment that everything I've built up over the past year could all go away and that I'll once again have to find someone's couch to sleep on.
I'm afraid you think my posts are too long.
Or too short.
Or that you wonder why I'm even posting at all.
If you're even read this far? Or if you've just glossed over this line. Have you already clicked the back button?
I hope you're not giggling at me right now. Pointing and laughing saying, "look at this blog! He doesn't know what he's talking about!"
Or wondering why I've even wrote an "overcoming fears" post…
The truth is,  I'm terrified of these things on a daily basis.
But, I know that I control the monster in the closet. I know my fears are a reflection of many of yours. That's why I do my best to take a realistic approach to helping you face your monster in the closet.
It helps me keep mine at bay.
I know that overcoming fears is the only reason I'm here. I know overcoming fears is necessary for continued success.
I know continued success relies on my own ability to persevere.
I'll always be overcoming fears that I know are only there to hold me back.
And I'll respect the fears I know are healthy.
Because I know that those will always keep me in check.
So tell me… What is your monster in the closet?